about dingeltje klatergoud
dingeltje klatergoud's jewellery is handmade in Amsterdam. Founded in 2020, during her maternity leave and yet another lockdown, Nusch Baird (1994) started making sunnycords from home. Within a short time, this hobby became a business and almost three years later, more than 30 different sunnycords and other jewellery are available in her webshop. So are you still searching for that one perfect summer accessory? Look no further: dingeltje klatergoud's sunnycords are practical and stylish! Made with the prettiest gemstones and sweet water pearls.
For questions or special requests, you can reach me at  hello@dingeltjeklatergoud.nl or shoot me a message on instagram.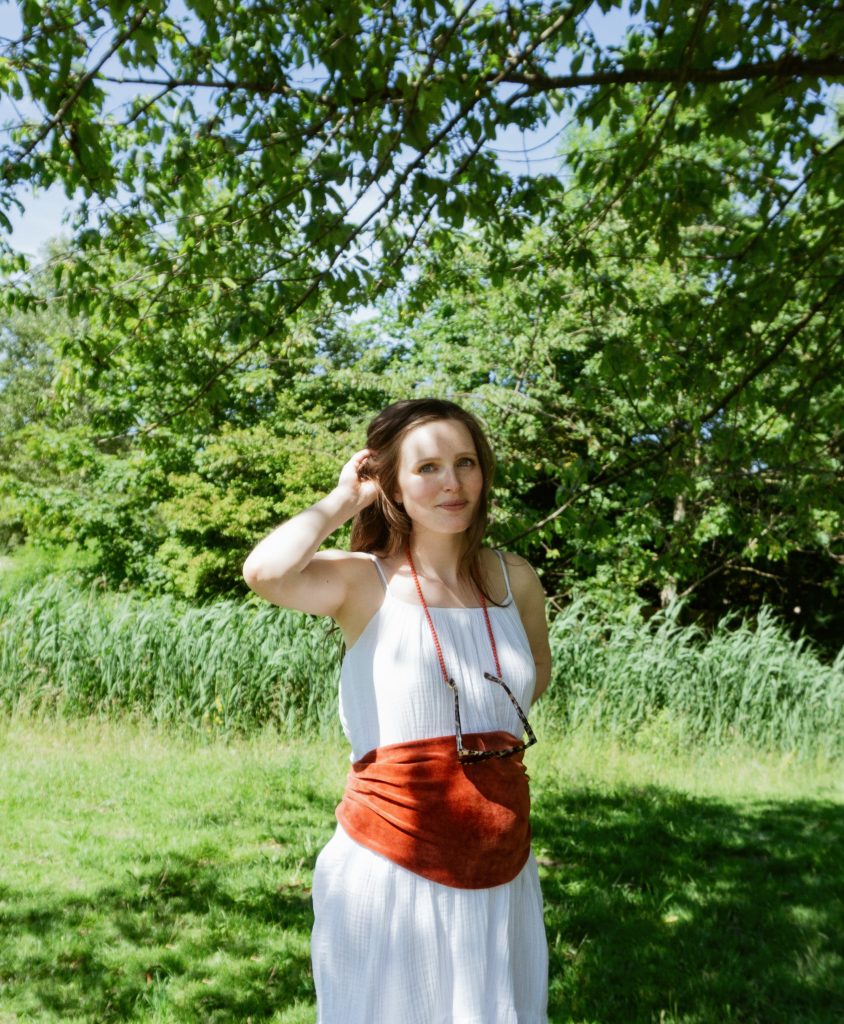 Dank
De naam dingeltje klatergoud heeft mijn mama Erlijne Fischer jaren geleden bedacht. Deze website heb ik kunnen maken met dank aan Engel Mulder, Wolf Mulder en Rebecca Hitijahubessij. Engel Mulder is tevens verantwoordelijk mijn mooie logo en voor de productfoto's, en het portret hierboven is gemaakt door Elodie Hooftman. Tot slot dank aan Romée van Lotringen van Radiant Creative Lab voor alle leuke marketingideeën!